IXL Group is a proudly Australian family owned business, established in Geelong over 160 years ago. Today, IXL's operations include:
IXL Home, a leading marketer and distributor in Australia and New Zealand of premium domestic appliance brands IXL, Cannon and iRobot
Backwell IXL, a Geelong-based manufacturer whose capabilities include metal stamping, laser cutting, turret punching, cnc bending, welding, appliance manufacture, painting and assembly
IXL Metal Castings, a Geelong-based foundry producing a wide range of ferrous castings for customers in Australia and overseas.
Safety
We work safely, promote wellness, and protect each other.
Honesty & Integrity
Be honest in all your dealings both internally and outside IXL. If you make a mistake, or you feel something is not right about a situation, speak up, you will not be blamed for honest mistakes. We will abide by all relevant laws & regulations in the territories in which we operate.
Respect
Treat fellow staff, customers, suppliers and the community with respect, courtesy and fairness. Consider their feelings, interests, rights, safety and welfare. Harassment, bullying or discrimination has no place at IXL and will not be tolerated.
Team Work
We work together to achieve our goals and value the input of all employees.

Innovation
We aim to be innovative in all our endeavours from the way we go to market to how our internal processes work. We will be adventurous, creative and challenge the way we do things.
Excellence
We aim to be excellent in every action and activity. Continuous improvement is part of the way we operate, I Excel is in our DNA.
Our HistoryInnovating Since 1858
Ebenezer Backwell set up business in Geelong in 1858 as a blacksmith. Over time, he started making stoves, which were sold under the IXL brand. The business grew, and became a Tier One supplier to the Australian automotive industry, the manufacturer of a wide range of domestic appliances including the IXL Tastic bathroom heat vent and light product and a supplier of iron and steel castings to customers in the mining, resource processing and engineering industries.
For over 160 years, IXL has been synonymous with manufacturing expertise, innovative product development and Australian know-how. From the humble beginnings of a Blacksmith shop, through to a diversified Australian manufacturer of domestic appliances, pressed metal products and metal castings, IXL continues to deliver innovative product solutions for the home and industry.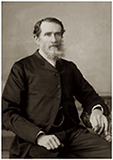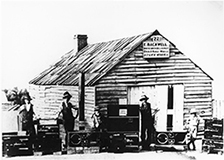 Ebenezer Backwell set up business in Geelong as a blacksmith in 1858. Over the next 20 years Ebenezer produced ironwork for local trades and general use. In 1878, the business started producing stoves under contract.
In 1890 Ebenezer coined the name 'IXL' standing for 'I excel' in response to a local stove competitor's motto of 'Non Pareil' or 'without parallel'. This new name and action was supported by a new superior oven design, that significantly reduced the starting and heating time and led to the Backwell business producing stoves under their own mark.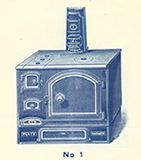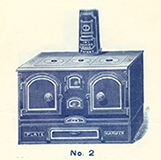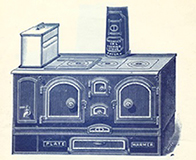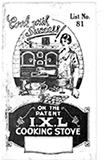 In 1902,under the leadership of Ebenezer's sons, Edwin and Albert Backwell, the business set up a foundry to obtain greater control of the manufacturing process and provide opportunity to expand into new markets.
The Boom and Depression Years
The popularity of the IXL stoves led to a range of household products, with step up features and a progressive sales and marketing approach, utilising key dealers and the Royal Melbourne Show as a promotional tool. 1950'
The 1950's heralded the move to IXL's current manufacturing site in Wood St Geelong and towards new technologies including gas and electric heating, as well as new finishes such as enamelling. This new in-house enamelling enabled the business to expand into a range of bathroom products including baths, basin and vanities.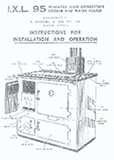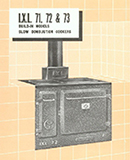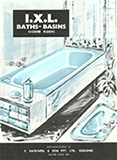 In 1977, IXL launched the original Tastic bathroom heat vent and light product. This product has led to many successful iterations of the Tastic product and has become an iconic product in many bathrooms across Australia. During the 1980's, IXL also introduced a number of other electrical products, including heated towel rails and portable heaters, to expand the appliance product range.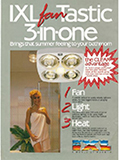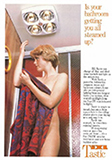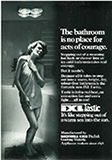 Over the next 20 years, IXL diversified into a range of electrical products including electric BBQ's and expanded ranges of portable heating. In 2007, IXL merged its appliance business with Sampford & Staff, creating Sampford IXL Pty Ltd to become a leader in premium appliances, distributing worldwide kitchen brands including Gaggenau, Neff, Jenn-Air and Hansgrohe.
This period was also significant for the foundry and metal stamping business, obtaining contracts with major aluminium smelters to provide castings and automotive manufacturers such as Ford and Toyota to supply stamped steel components.
In 2016, Sampford IXL became IXL Home to better reflect the business and product offerings. In this year, IXL Home also became the exclusive distributor in Australia and New Zealand for iRobot, a US based appliance and technology company, focussing upon robotic floorcare and technology.
IXL also developed new, design-led bathroom heat vent and light products: the Tastic Luminate and Ovation.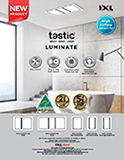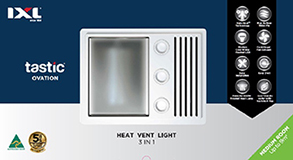 IXL led the manufacture of mounting systems for large-scale solar power projects in Australia, supplying the framing for what was then the Southern Hemisphere's largest solar project in 2013, before selling its solar business to its largest customer in 2021.
IXL Metal Castings has expanded its foundry business, and today supplies ferrous castings to a wide range of customers in the resource processing, water and engineering industries across Australia and overseas.
Backwell IXL today offers metal stamping, laser cutting, turret punching, cnc bending, welding, painting and assembly to its customers in the automotive, electricity and other industries.
IXL is now in its fifth generation of family ownership. IXL is strongly committed to Australian manufacturing, being a place people like to work and have an opportunity to thrive and providing excellent products and service to our customers.
Location
1-15 Wood Street,
South Geelong, VIC 3220
Contact
T 03 5225 2222
F 03 5221 8219
Copyright 2022 © IXL Group